| | |
| --- | --- |
| Estimated Horsepower Gain | 3.4 HP @ 25.6 MPH |
| Replacement Filter | RX-4730XD |
| Air Filter Color | Red |
| Air Filter Material | Cotton Gauze |
| Warranty | 1,000,000 Miles/10 Year |
| Product Style | Motorcycle Intake System |
| Air Filter Height | 6.5 in (165 mm) |
| Air Filter Outlet Shape | Round |
| Intake Pipe Color / Finish | Black |
| Intake Pipe Material | High-Density Cross-Linked Polyethylene |
| CARB EO Number | D-269-51 |
| Street Legal In All US States | Yes |
| TUV Approved (Europe) | No |
| Clamps Included | 1 |
| Clamp Style | Regular |
| Clamp Material | Stainless Steel |
| Weight | 9.5 lb (4.3 kg) |
| Product Box Height | 12.5 in (318 mm) |
| Product Box Length | 20.25 in (514 mm) |
| Product Box Width | 12.25 in (311 mm) |
| Couplers Included | None |
| Mounting Hardware Included | Yes |
| Type | Gen II |
HOW A COLD AIR INTAKE WORKS
A low-restriction filter and custom-engineered tubing system combine to provide a higher volume of air to your engine—up to 50% more airflow than a stock system with a typical disposable paper air filter. More airflow to the throttle body translates into more power to the drivetrain.

MORE HORSEPOWER
& TORQUE
GUARANTEED
K&N intake kits are guaranteed to increase your vehicle's horsepower and torque, and K&N performs rigorous in-house testing to ensure that each kit meets high-performance standards. Published dynamometer charts are available on individual product pages to help estimate performance gains.
Best bolt on performance you can get. Better gas mileage, better performance. Can't go wrong with this air intake.
– John from Florida
INSTALL IN LESS
THAN AN HOUR
Installation can typically be completed in 60 minutes or less, and requires only simple hand tools. Detailed, step-by-step instructions are included with each kit. Kits are designed for specific models and years, ensuring a precise fit in the engine bay.
This is in my opinion the best product on the market for the money. I am extremely impressed with the ease of installation and then the noticeable performance increase after installation. Would most definitely re-purchase in the future.
– William from North Carolina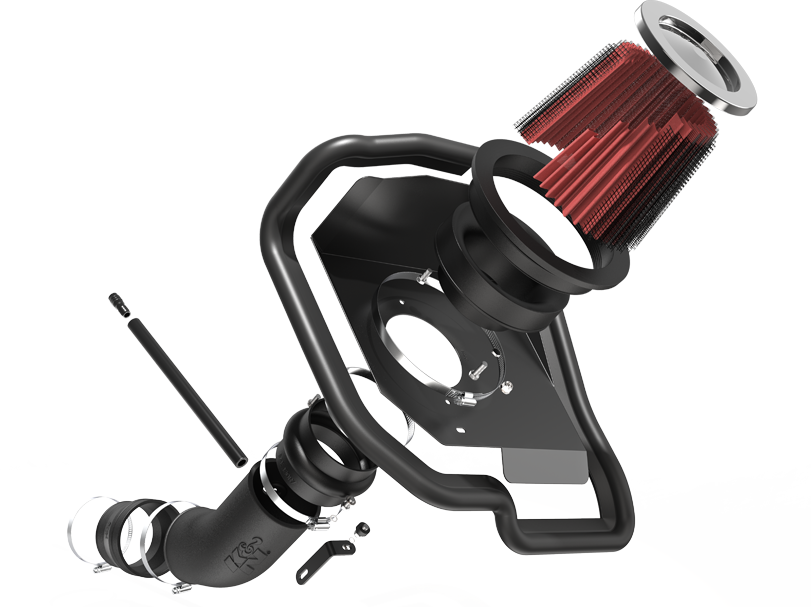 TOP QUALITY
PRECISION
ENGINEERING
K&N is the best in the industry in cold air intake system development, design, and testing. K&N engineers start by employing 3D-laser scanning to create a precise model of each vehicle's engine bay, and utilize the most advanced technology on the market to create airflow-optimized kits.
The performance of my 2015 GMC Sierra is so much better now than it was with the stock air intake and my gas mileage has improved. Purchasing this Performance Intake Kit was worth every penny.
– Robert from Georgia

MORE ENGINE GROWL
ON ACCELERATION
The removal of excess stock baffles helps give a satisfying engine growl on acceleration that returns to quiet once at speed.
Easy to install. Love the new growl it has now (not over the top but just right).
– Bob from Illinois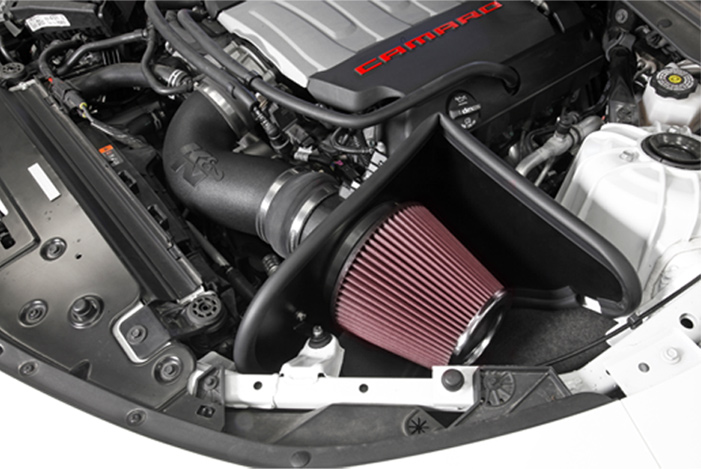 SIMPLE
MAINTENANCE
The included filter only requires cleaning every 100,000 miles under normal highway driving conditions (as opposed to 15,000-20,000 miles for a disposable filter), and provides industry-leading engine protection against contaminants.
Awesome product. I had bought a competitor's intake with an enclosed box, however it felt like I was gassing the heck out of the truck to get it to accelerate. With the K&N I barely touch the gas pedal and the truck goes. It's power you can feel, thanks K&N.
– Jeff from Las Vegas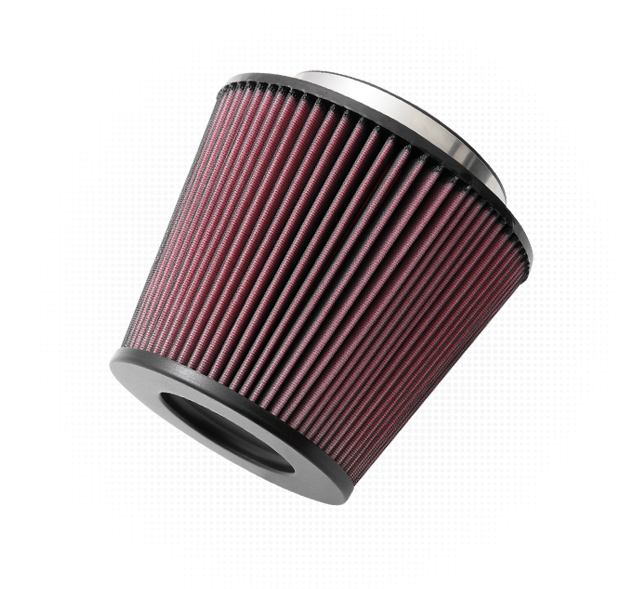 Crossed Industries, L.L.C. is NOT responsible for any damage or failure resulting from improper installation.
WARNING:
The products identified on this page can expose you to chemicals which are known to the State of California to cause cancer and birth defects or other reproductive harm. For more information go to www.P65Warnings.ca.gov