Fuel Offroad A/T Gripper Tires
Description

Literally. From R17 to R30-inch applications, Fuel Off-Road's Gripper tire never ceases toimpress. The Gripper is engineered to withstand the harshest off-roadingconditions, while still providing legendary function when actual roads need to bedriven. With a wide range of sizes and options for your truck, the Gripper is the obvious choice.
read more
Description

Featuring a bold off-road look that instantly transforms any vehicle. The aggressive, high-void all-terrain tread features a stiff sidewall to help prevent punctures and bruises under the tread and in the sidewall. Built to improve stress distribution, tread life and wear, the Gripper A/T is your go-to tire for the daily-driven off-road truck or SUV.
PERFORMANCE SPECS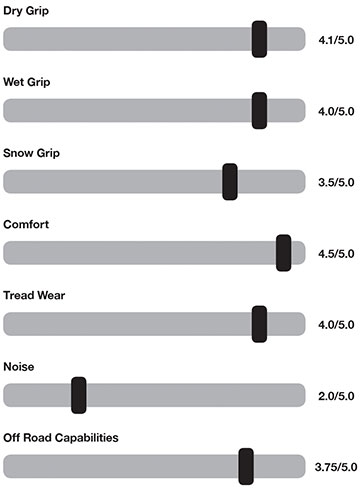 TECH SPECS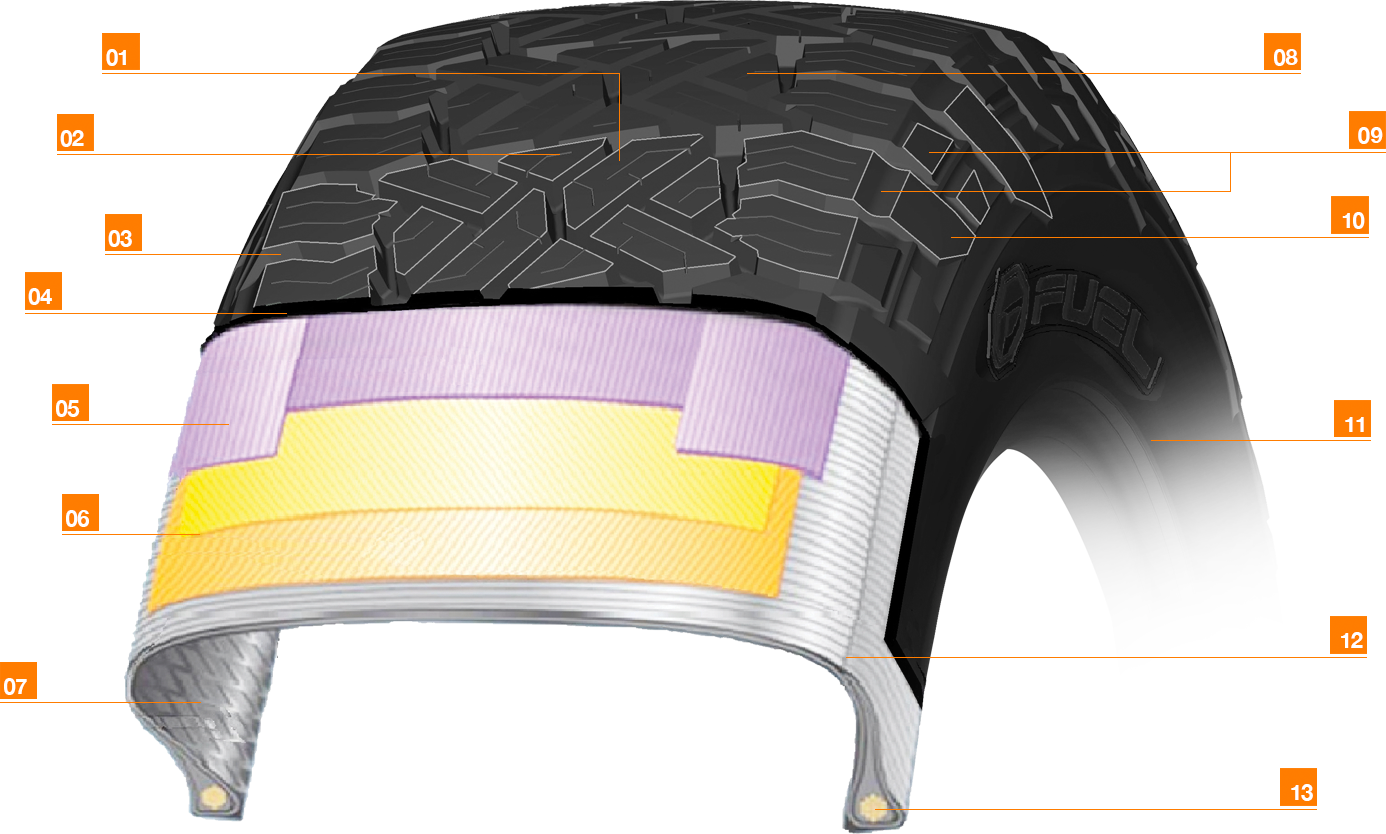 | | |
| --- | --- |
| 01. | Tornado-style pattern design, greatly improving tire grip, also providing you a beautifully simple and elegant appearance. |
| 02. | Small sipes design, providing vastly reduced road noise and heat release, while improving overall ride comfort and tire service life. |
| 03. | Deepening the tires groove design, greatly improving the wear resistance of the tire. |
| 04. | Thicker base rubber design, making the tire more difficult to puncture. |
| 05. | Double seamless wrap tape, providing enhanced tightening to further improve tire speed, durability and impact resistance. |
| 06. | Double-layer high-strength belt steel wire to ensure the performance of the tire. |
| 07. | Special airtight formula to ensure tire tightness. |
| | |
| --- | --- |
| 08. | All-terrain pattern design provides strong tear resistance, keeping excellent grip on a variety of roads. |
| 09. | Shoulder concave-convex design, greatly improving lateral grip, allowing for maximum tire control in mud or sand. |
| 10. | Box pattern extends to the sidewall, to ensure the side of the impact resistance. |
| 11. | The Rim Protector Design protects the rim from shock damage. |
| 12. | Double-layer reinforced polyester matrix material, providing improved tire stability at high speeds, while also improving durability and impact resistance. |
| 13. | Single high-strength steel wire seamless seaming – tire and the rim tightly integrate to further protect the tire safety. |
Additional information
Reviews (0)
There are no reviews yet.
About Klarna
About Affirm
About Katapult
Related products
Toyo Open Country A/T II
Wheels & Tires $128.21 – $570.75 Choose Options