That might be putting it lightly.
From recreation to race, the Gripper UTV tire lineup is your ticket to thrills.
Race-proven engineering with safety, stability and lightweight construction all in a
DOT approved package. Even in the most demanding terrain the Gripper
maintains a ruggedness that won't disappoint. With 3 comprehensive models
ready to wrap your 14 or 15-inch Fuel Off-Road UTV wheels in,
it's time to get out and rip.
PERFORMANCE SPECS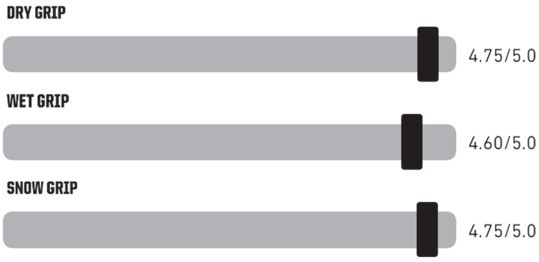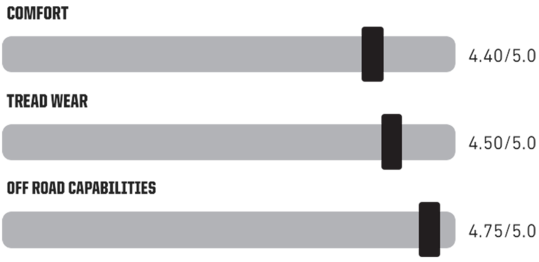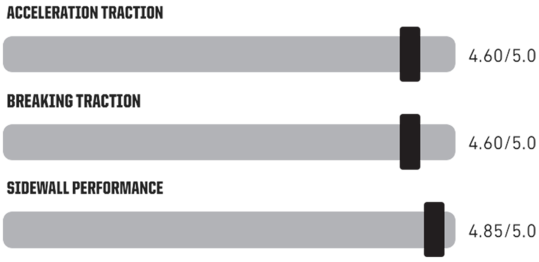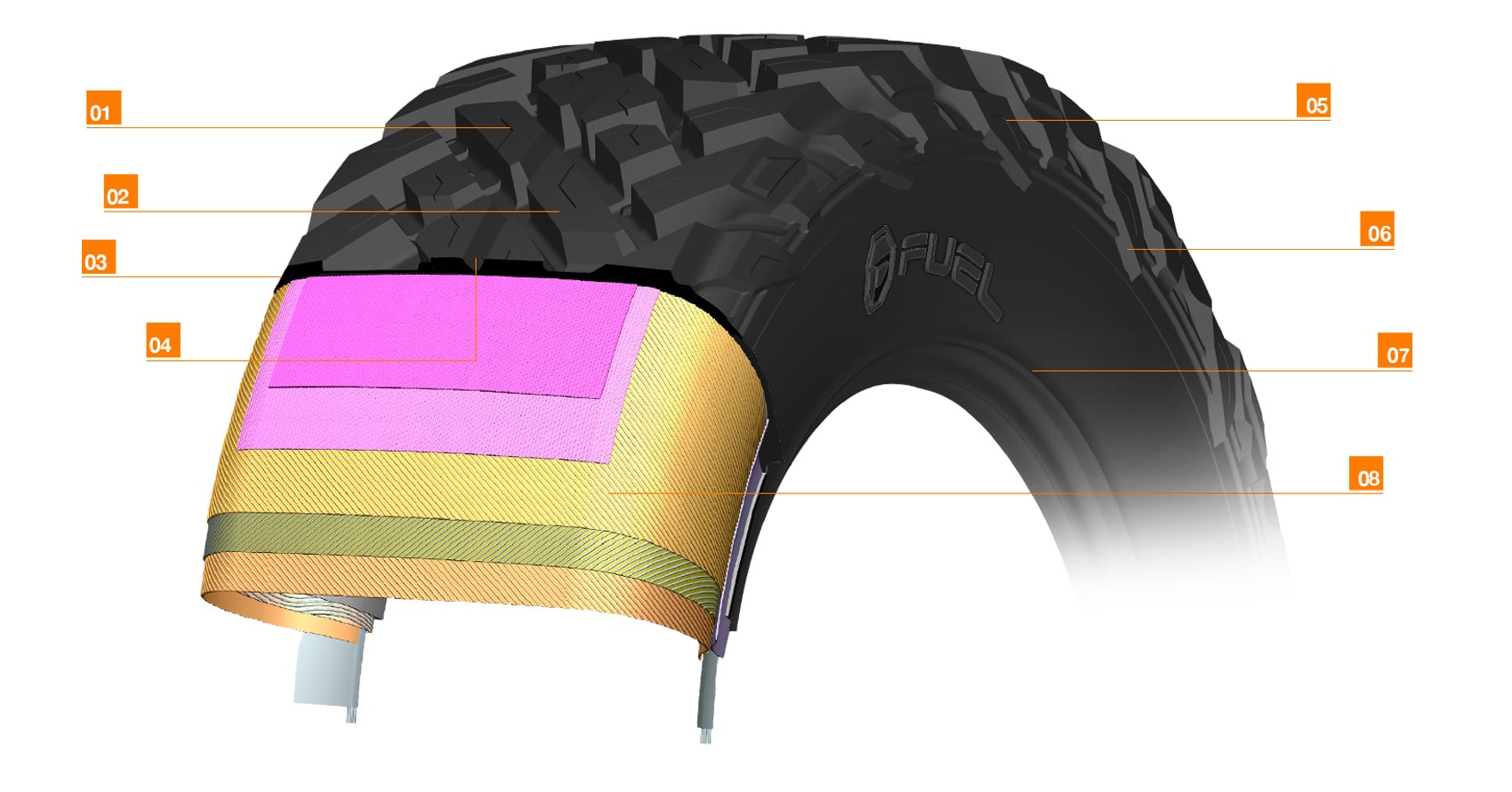 | | |
| --- | --- |
| 01. | Small sipes can reduce heat generation. |
| 02. | Large "F" blocks on tread pattern increase grip off roads. |
| 03. | Tire shoulder block design timproves lateral grip and impact resistance. |
| 04. | Large deep groove pattern greatly improves grip while providing higher wear resistance. |
| | |
| --- | --- |
| 05. | Large block pattern design extends to the sidewall, greatly improving the sidewall impact resistance. |
| 06. | Sidewall protruding small pattern further improves the sidewall impact resistance. |
| 07. | The Rim Protector Design protects the rim from shock damage. |
| 08. | 4-Ply Nylon sidewall carcass design improves tires stability and durability, and ensures high-strength impact resistance. |